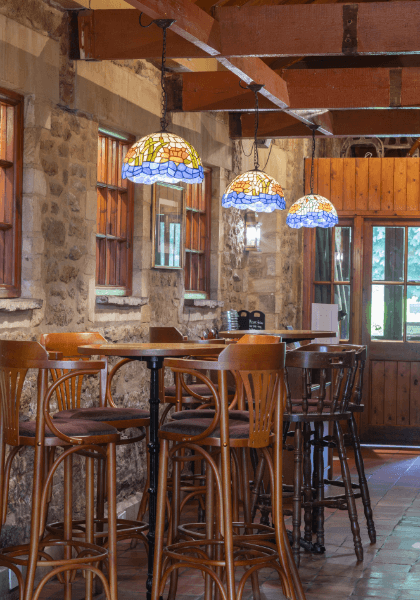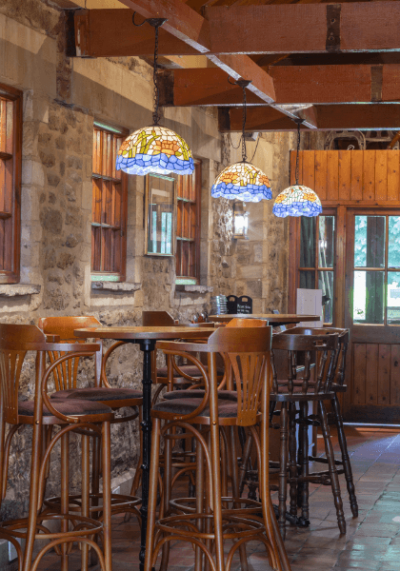 The Ramblewood Inn – a charming country pub in Peterborough
The Ramblewood Inn, our atmospheric on-site country pub in Peterborough, was originally the stables to the Hall. The inn has been converted over the years with various stalls, nooks and crannies to offer a good measure of charm, comfort and atmosphere. With a roaring open fire in the colder months and a gorgeous wooded garden for the summer, we serve excellent food in addition to a range of real ales and great wines. The hayloft provides a quiet area away from the bar to relax, play pool on one of our tables or watch sports on the big screen.
Our cosy pub in Peterborough offers family-friendly environment, ideal for enjoying a relaxing after-work drink, a family get-together, a pit-stop on a dog walk or to enjoy one of our many live music events. Being active in the local community allows the team to really make you feel welcome with their traditional-country pub atmosphere.
Please contact us if you'd like to discuss arranging a private function in the Ramblewood Inn. Our team are on hand to help cater for a range of private events.
Our menu boasts a selection of great quality classic pub food, so there's something to satisfy all occasions and palettes.
Opening Hours
Pub open: 11.00am – 11.00pm Monday to Saturday, 12pm – 10.30pm on Sunday and bank holidays
Food served: 12.00pm – 9.00pm Monday to Saturday, 12.00pm – 8.30pm on Sunday