Afternoon Tea at Orton Hall
Afternoon tea, also known as high tea, is a beloved tradition that has been enjoyed for centuries around the world. It is a social occasion that typically takes place in the mid-afternoon, between lunch and dinner, and involves sipping on tea while enjoying a selection of sweet and savoury treats. This elegant and refined ritual is a perfect way to relax and unwind after a busy day. At Orton Hall, we offer a delightful afternoon tea experience that combines the finest teas in addition to a selection of delectable cakes, sandwiches, and other treats. Join us for a memorable afternoon of indulgence and relaxation.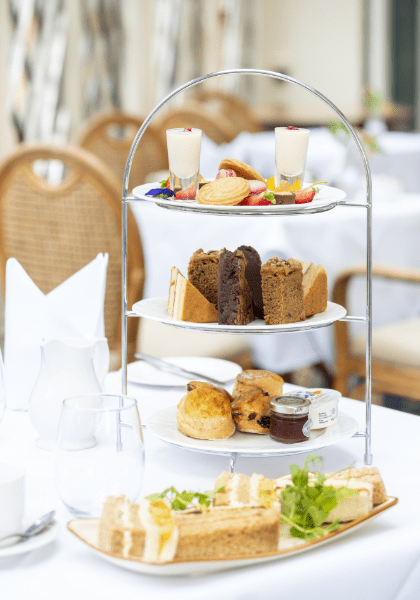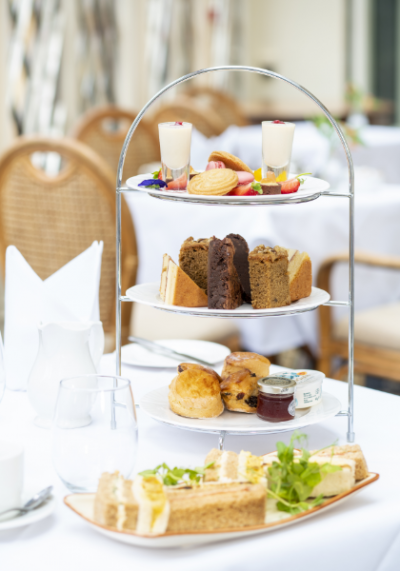 The Conservatory at Orton Hall is the perfect setting to relax and enjoy stunning views of our tranquil surroundings through the ceiling-high windows. Guests can enjoy a classic selection of homemade cakes, delicious sandwiches and freshly-baked scones, all served with a selection of teas and coffees. The menu changes to reflect the best of the season, so you can return as many times as you like!
Opening Hours
Served daily 12pm – 4pm in the Conservatory
Residents and non-residents welcome and booking is highly advisable. Please note we require a £5 per person non-refundable deposit to secure your reservation.